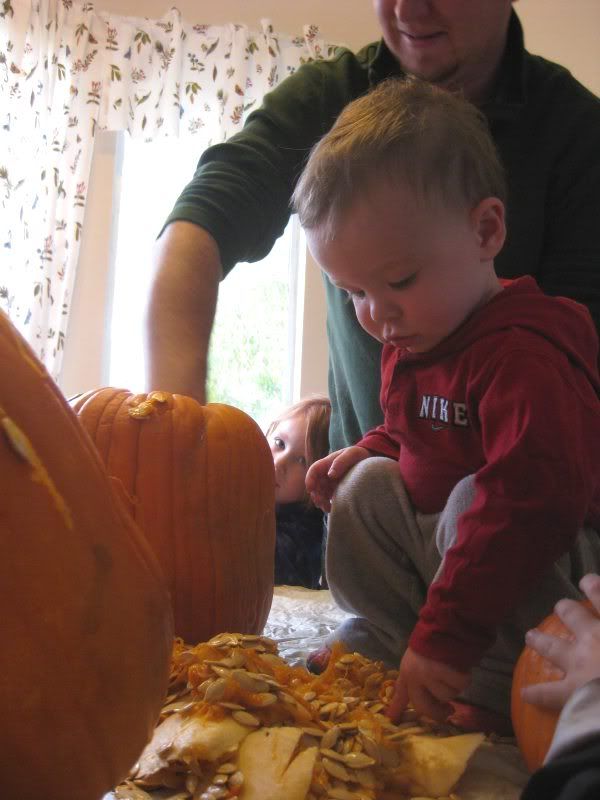 Cousin Ethan, Uncle Aaron, and Aunt Sarah came over to dig through the pumpkin guts.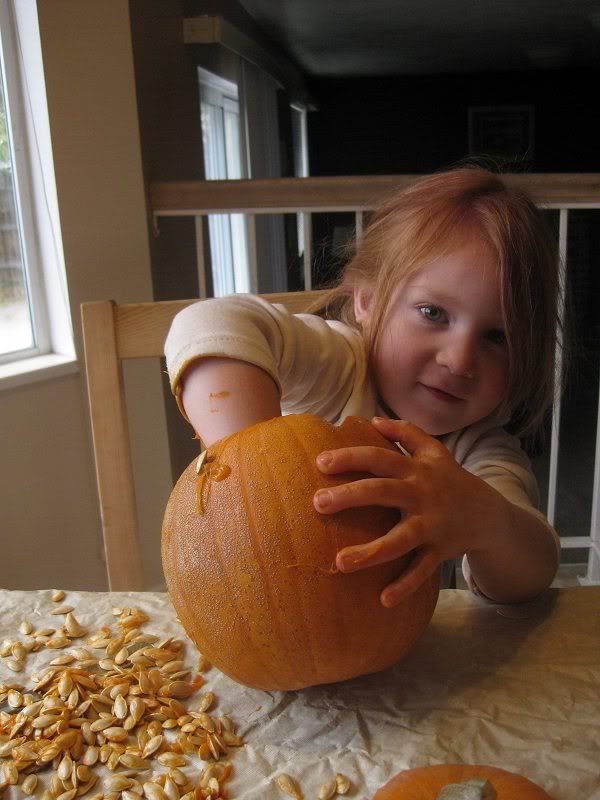 Which is good because Mommy doesn't do pumpkin guts.
We baked Halloween Treats.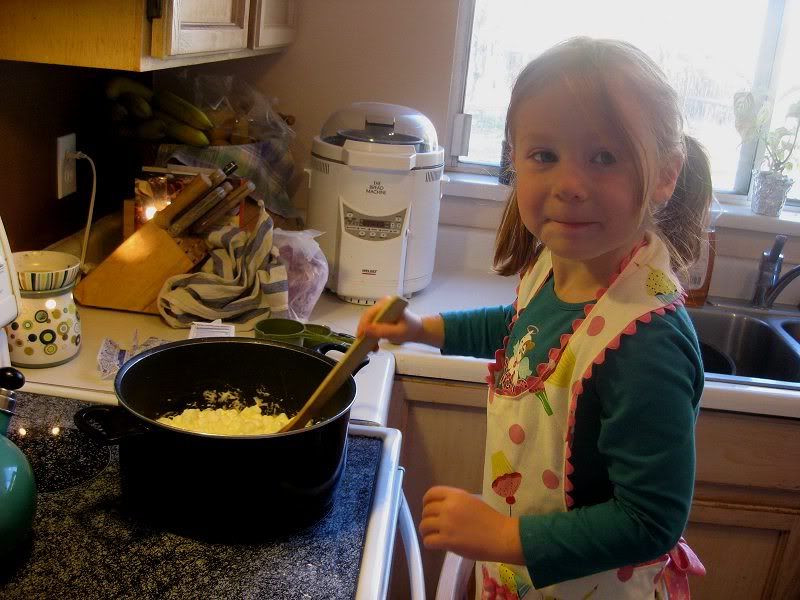 Rice Krispie Mummies
But we ran out of gauze. So some mummies were naked.
Derek was undead.
William was a mime.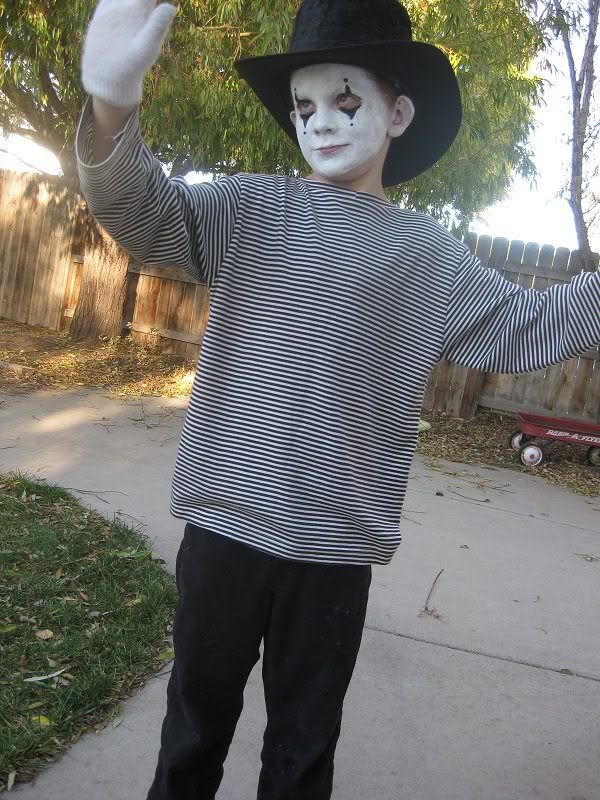 Patrick was....
Something.
Samantha was adorable (not a big departure).
The End.