Or I will explode.
This:
The Journalism Dress
Found at
ModCloth
, for a reasonable $49.99. I love.
But I'm not going to buy it, because I think I can make it. Also because, according to the reviews, it would probably be a little short for my mama thighs. And a little saggy in my bosom. And I think, if I sew it, I can fix these things.
I've already found and purchased the fabric and a pattern (still waiting for pattern to arrive via the trusty USPS).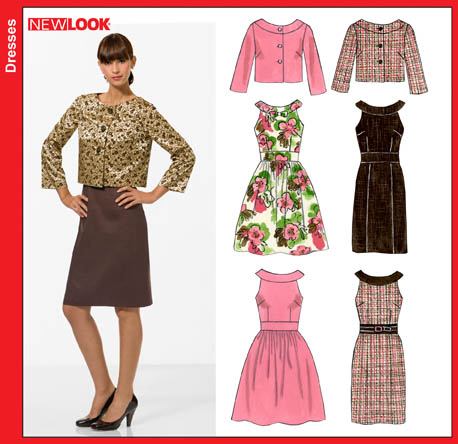 New Look 6799
I can't wait to give this a try, although I'll be heartbroken if I can't pull it off.
I suppose if I can't sew it, I'll just have to lose 20 pounds, get breast implants, and buy the ModCloth version.
Seems reasonable.